Seamless Shopping & Endless Playtime with WAC's Advanced E-commerce Infusion
An online toy store for children located in Doha, which successfully extended its sales reach to all corners of Qatar. We joined forces with Yallatoys to reimagine their e-commerce website, aiming to elevate the user experience to new heights. Unveiling the ingenious approach our team adopted by amalgamating user insights, meticulous data scrutiny, and innovative design concepts. Witness the transformation as we ingeniously crafted a remarkably user-centric and seamlessly intuitive online shopping mechanism.
Language

Magento PWA Studio / iOS / Android / React

Timescale

20 Week (On going)

Launch Date

May 2022

System

Magento
Context
Making Potential Technology Available for the Extra Mile
For over a decade, Yallatoys has reigned supreme in the children's toy industry, captivating hearts with their remarkable array of games and unparalleled marketing campaigns. A constant buzz has surrounded their journey, solidifying their status as trendsetters in the realm of kids' retail. Their relentless commitment to innovation and customer delight has propelled them to unprecedented heights. As they expanded their horizons to the Kingdom of Bahrain, their reputation for excellence crossed borders, leaving children and parents alike eagerly anticipating the latest arrivals. Yallatoys' legacy is one of endless wonder and excitement, forging a legacy that transcends both time and geography, captivating young imaginations across the world.
Goal
To Deliver a Flawless Shopping Experience for Kids Toys in Qatar
Our objective was to seamlessly merge the realms of digital marketing and cutting-edge technology to accommodate Yallatoys' extensive inventory of toys. With a diverse array of toys that cater to children of all ages and interests, it would be imperative to ensure that customers can easily explore the offerings. We decided to deploy advanced digital marketing strategies to spotlight Yallatoys' wide range of indoor and outdoor games and make them easily discoverable for parents and caregivers seeking toys that foster learning and social development.
Furthermore, we planned to leverage state-of-the-art technology to optimise website functionality. This technology-driven approach would allow us to efficiently organise and present the vast catalog of toys, ensuring that customers could effortlessly navigate the platform. Our commitment was to provide a user-friendly, enjoyable, and educational shopping experience for children and their families in the future.
Challenges
Exploring Fun in Breaking Barriers to a Seamless Shopping
In a fiercely competitive market, the quest to attract and retain customers was a constant challenge. Ensuring secure online transactions and optimising website performance for a seamless user experience demanded our attention. We crafted and executed effective marketing strategies, navigated the intricacies of customer support and returns, and stayed abreast of evolving technologies and industry trends. Yet the path was not without obstacles. Balancing the demands of website scalability, data security, and regulatory compliance added complexity to our journey. Nevertheless, our eCommerce venture thrived by embracing robust strategies and harnessing technology. We delivered a reliable and user-friendly online shopping experience, a testament to our determination and unwavering commitment to excellence.
Process
Crafting ROI Magic With Genius Design, Tech, and Marketing
Through our close collaboration with Yallatoys, our team conscientiously designed user experiences, incorporating vibrant design elements to create a seamless and enjoyable website and mobile app. We paid meticulous attention to detail while ensuring the smooth integration of essential features. Our dedication doesn't end with the launch; we are committed to providing ongoing technical support to ensure the continued seamless operation of the website and mobile app. This collaborative journey has been marked by precision, creativity, and unwavering commitment to excellence, resulting in a product that not only meets but exceeds expectations, delivering a joyful experience for Yallatoys' customers.
Technology
Choosing the Right Piece of Tech for a Streamlined User Flow
We employed a robust technology stack that featured PHP, Magento, React JS, iOS, and Android. PHP ensured the efficiency and strength of our backend development. Magento offered scalability and a feature-rich e-commerce platform, while React JS enabled dynamic and responsive frontend experiences. With support for both iOS and Android, Yallatoys delivered seamless mobile app experiences to a wider audience. These technologies played a crucial role in establishing a thriving online toy shopping platform.
Furthermore, within our digital marketing strategy, WAC harnessed various tools, including Google Ads, Meta Ads, Snapchat Ads, Criteo, Apple Search Ads, Firebase, Adjust, Clarity, and Ahrefs. These tools were strategically employed to shape a compelling brand narrative, analyse user behaviour, monitor website performance, and improve search rankings, resulting in increased sales and an enhanced customer journey.
Impact
A Humble Narrative's Unique National Rise
In our journey with Yallatoys, we ventured into the world of cutting-edge techniques and technologies, embarking on a mission to capture the hearts of a diverse and far-reaching consumer audience. We set the stage with targeted advertising campaigns, weaving captivating narratives that resonated deeply with people from all walks of life.
Our strategic online presence was akin to a well-tailored tale, one that effortlessly connected with consumers across various demographics. As we delved into the digital realm, we didn't just create websites; we crafted inviting and user-friendly platforms. These online spaces welcomed shoppers with open arms, providing not only seamless transactions but also an interface that beckoned customers from every corner of the nation to explore, engage, and ultimately indulge in the joy of convenient and satisfying purchases.
We proudly proclaim our achievement: remarkable up to 8x Returns on Ad Spends for Yallatoys. Our strategic prowess not only catapulted them to fame across the breadth of Qatar but also rekindled the delight of their previous customers. Our secret? WAC's remarkable remarketing campaigns are expertly wielded through our seamless mobile app. With grace and precision, we invited back our loyal users, rekindling their passion for Yallatoys. In our story, success is not just a destination; it's a journey paved with excellence and confidence.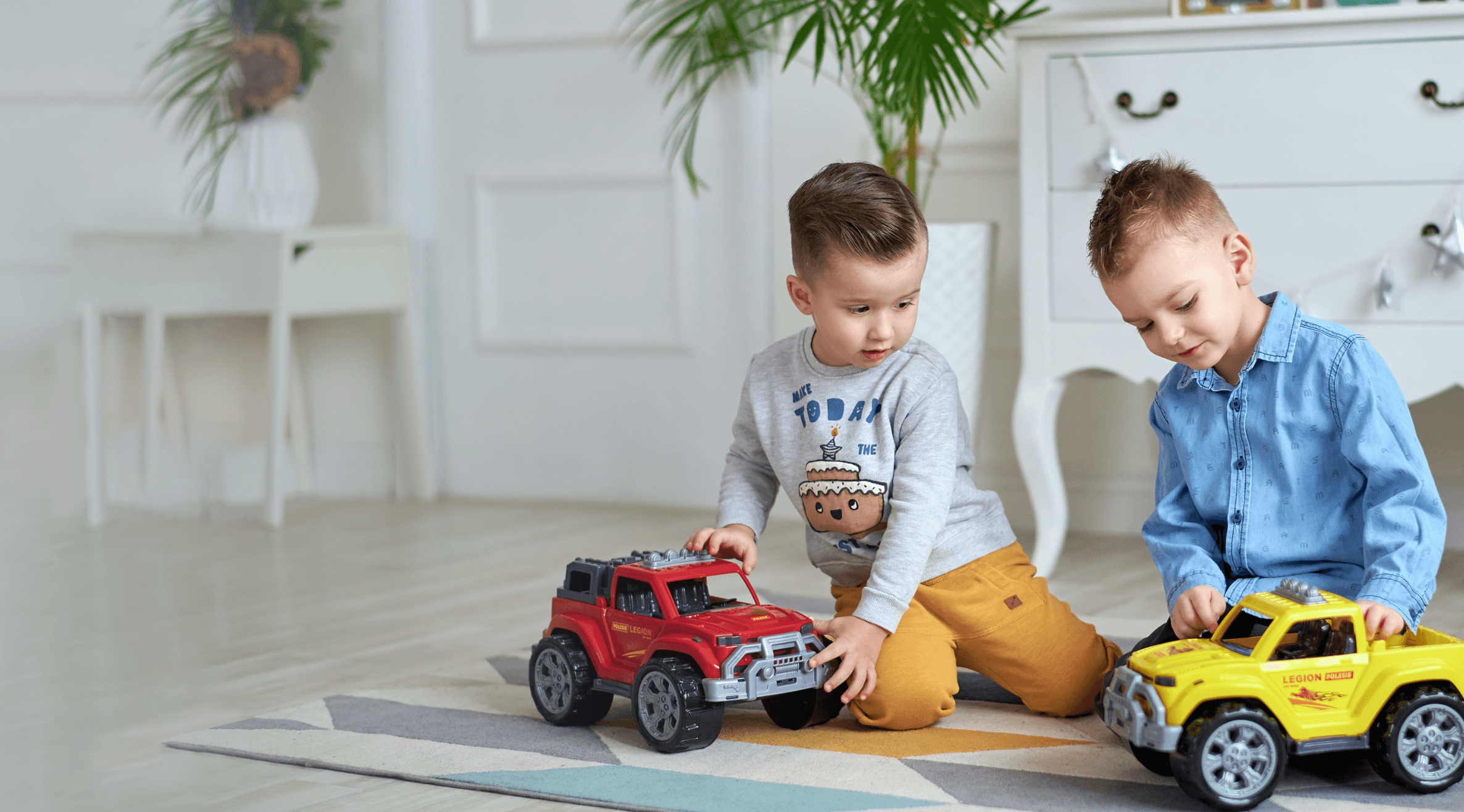 Yallatoys stands as Qatar's premier online toy store, renowned for its exceptional delivery of cutting-edge toys and children's accessories nationwide. By consistently upholding superior benchmarks in product quality, punctual delivery, customer assistance, and overall shopping satisfaction, Yallatoys has successfully won the admiration of both children and parents.