35 Website and UX Design Statistics For 2019
35 Website and UX Design Statistics For 2019
Blog
6 min read
May 03,2019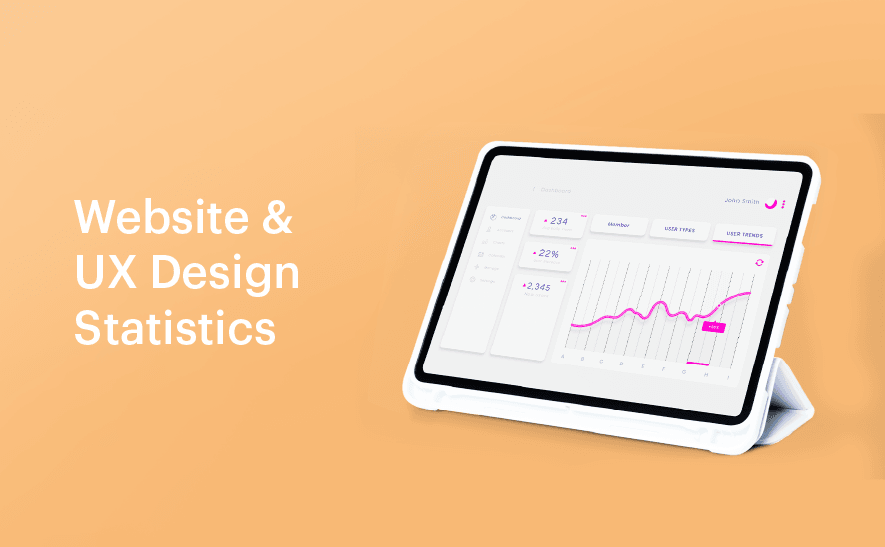 From the millions of websites and mobile applications, only a few are making great impressions, and the remaining characterized as 'the unnoticed.'
What may be the reason?
No matter how powerful your ideas and applications are, without a profound user interface you can't drive your audience. Better user experience defines the future of every website.
A visually appealing and pleasant site is the most critical element in creating happy and long-lasting customers.
Getting a massive crowd at the first few days of a product launch that don't convert to the business won't be beneficial.
If the customers get an engaging user experience on your website, there is a high chance of getting loyal customers.
How can we ensure such engagement from visitors? Compelling User Experience(UX) and User Interface(UI). Focus on the user-centric approach and see the difference in the number of engaging visitors to your website. The solution is as simple as that.
Whether you are a web designing company or a web designer, the end goal is to deliver websites that convert.
We have put together an infographic that explains 30+ Website and UX Design Statistics For 2019.
Let's dive in.