Result - Driven Paid Advertising Solutions
Paid advertising remains an inevitable part of the digital marketing services by targeting the audience that are filtered to match the products and services offered by your business. Witness the power of the best paid advertising agency that helps you propel your ROI towards your organizational goals. Paid advertising provides a boost to your brand visibility, direct traffic to your website, multiply conversions & leads with outbound and inbound ads targeted to your potential customers.
Brand Awareness
Awareness and reach campaign to target more people with reduced spending. We help in amplifying your brand awareness to craft moving brand stories.
Website Clicks
Campaigns focused on getting relevant traffic to the website. A traffic campaign brings people to the platform, which helps in conversion.
Website Conversion
Direct conversion campaigns focus on sales. Campaigns and communication objective will be to drive sales. Start converting each clicks into ROI.
Catalogues Sales
Campaigns using website products. Intelligent campaign based on user behaviour and thus helps in achieving the conversion target.
Remarketing
Reaching existing customers through predefined databases in Facebook, Google and other platforms. Bring conversions from your past interactions.
App Download, Traffic, Convert
Driving app installs and sales through the app. By using Adjust we track the app events and make sure all campaigns are tracked and setup properly.
Process
We focus initially on defining the objectives of the campaign, which include aspects like sales, lead generation, website traffic, and an increase in brand awareness.
Our experts are involved in the identification and segmentation of the target audience based on demographics, behaviour, interests, and other relevant criteria.
Through choosing digital marketing channels and platforms that align with the goals and audience, we strive to enhance the marketing efforts. The common channels include Google Ads, Meta Ads, Snapchat Ads, etc.
For running search campaigns, we perform keyword research to identify relevant search terms. We also craft compelling ad copies that match the intent of the user search term.
In this phase, we adopt the development of design and create ad creatives, including text ads, display banners, video ads, and landing pages.
To monitor user interactions and conversions on your website or landing pages, we implement tracking pixels and analytics tools.
We ensure that the campaigns run smoothly by closely monitoring them right from the initial stage, and we then initiate launching performance marketing campaigns on the chosen platforms.
By continuously monitoring the performance of campaigns, we make data-driven decisions to optimise elements such as ad copy, keywords, targeting, and bidding strategies.
Our experts carefully manage budget allocation strategies across different campaigns and channels.
Through Conversion Rate Optimisation (CRO), we focus on Improving the conversion rate of your landing pages or website. 
We implement remarketing campaigns to target users who have previously interacted with your website or ads.
With regular reports, we analyse the performance of the campaigns, and initiate the review of key metrics such as click-through rates (CTR), conversion rates, ROI, cost per acquisition (CPA) etc.
After optimising the campaigns and achieving a positive ROI, we scale the efforts by increasing budgets, expanding to new channels, and targeting new audience segments.
Our team strives to remain up-to-date with industry trends and algorithm changes on advertising platforms to keep up with ever-evolving market trends.
We make sure that the performance marketing campaigns comply with advertising regulations and platform policies to avoid potential legal issues.
Our specialists conduct a periodic review of the overall performance marketing strategy and adjust it based on changing business objectives and market conditions.
Tools We Use
Google Ads
Facbook Ads
LinkedIn Ads
Twitter Ads
Instagram Ads
SnapChat Ads
Related Industries
Serving across a variety of industries and leaving our mark in every one of them
FAQ
Campaigns can be set to target a filtered section of your audience based on several demographics and locations. This enables you to save costs and reduce irrelevant leads and traffic.
There are several methods to optimize and maximize your campaign results and ROI. Each business is unique and a different approach in terms of viability and success rate according to historical data is taken into consideration while choosing the right platform and campaign type.
Landing pages are essential to help the user highlight only the relevant information of a particular product or service without distractions. The pages are designed in a way that the user gets the option to contact your business in their preferred mode of communication like Email, Phone, Whatsapp or Call Back. This is highly recommended for paid ad campaigns to improve conversion rates.
Related Services



Our Impact
Every innovation that happens here is out of a quest to get better at what we are already doing. We deliver ideas that make a difference, create experiences that transform lives and build ecosystems that foster progress.
650+
Projects launched successfully across the globe
10M
Daily customer engagement throughout our projects
100+
Digital transformation stories that made a difference
Let's build
the future together
The future is here, and it's up to us to build it. Let's work together to create a world that is sustainable, equitable, and prosperous for all.
Insights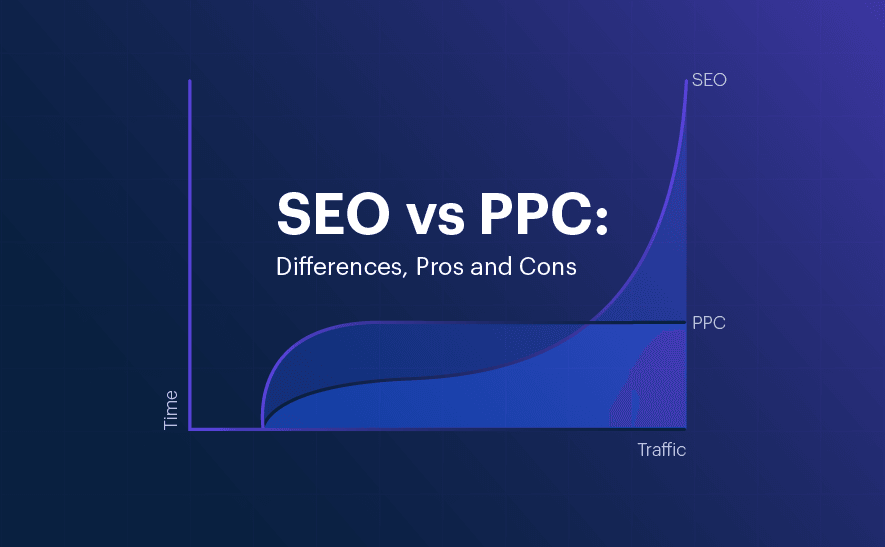 Blog
9 min read
SEO vs. PPC: Differences, Pros, and Cons—Which One Should You Choose?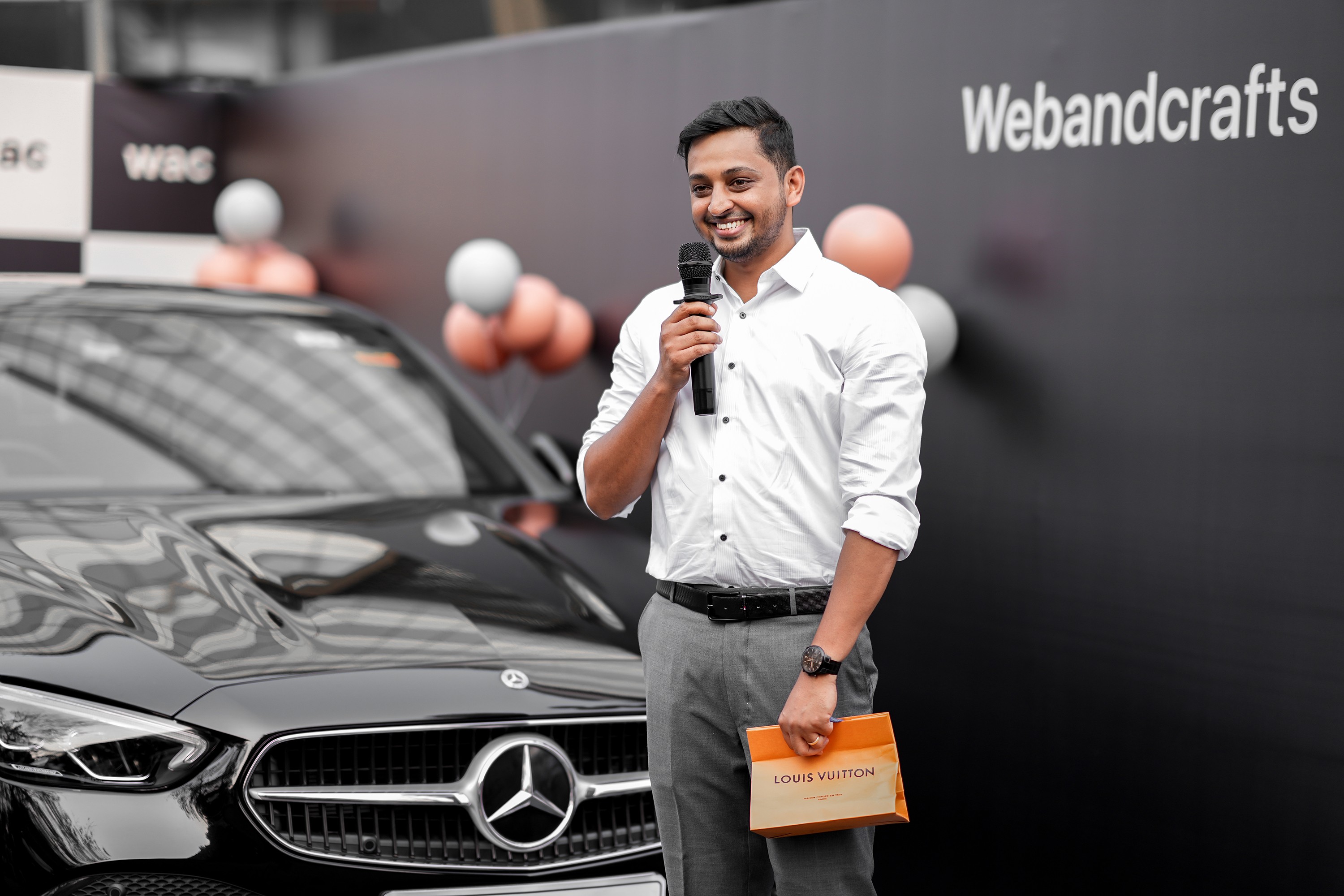 News
3 min read
WAC Gifts Its First Employee a Mercedes-Benz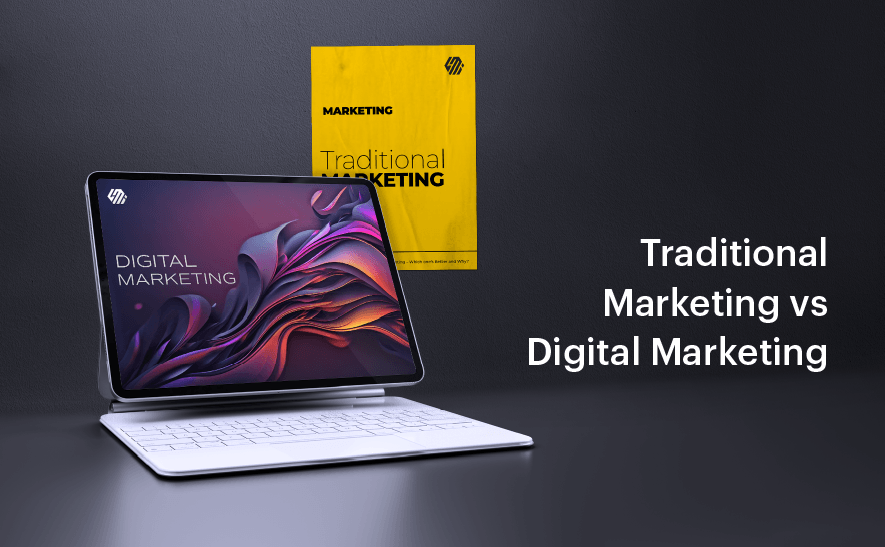 Blog
7 min read
Traditional Marketing vs Digital Marketing – Which one's Better and Why?