Transforming the Digital Identity of a Prestigious University for Enhanced Visual Impact
Middlesex University Dubai, an extension of the esteemed Middlesex University in London, is a leading higher education institution in Dubai. Established in 2005, it offers a diverse range of top-notch undergraduate and postgraduate programmes with state-of-the-art facilities, a globally diverse student body, and strong industry connections. Our team developed a website with prime UI/CX that offered a captivating gateway, providing a visual ticket to an extraordinary educational journey.
Language

Next.js / Headless / Node.js / Strapi

Timescale

16 Week

System

Strapi
Context
Building a New Digital Theory With an Intuitive Website
One fine morning, Mr. Enlightened tries reading the newspaper over a cup of coffee, strains his weary eyes fixated on the small letters of the newspaper, and uses his trained mind to complete the words that his eyes can't grasp with clarity. From learning each syllable to verses, structure, grammar, and idioms, and after mastering the knowledge to read and write, another world of technology, science, and mathematics opened. It paved the way to a whole new world of breakthrough opportunities, and a streak of memories came rushing in with the first step to campus life that literally changed everything from one to log 0, cosine zero. And many more meanings that he never knew existed.

"Changing the digital face of the leading university with the ever-evolving education industry as a new tech chapter begins"
Goal
Meeting the Project Deadline With Agile Development
The No. 1 trendsetting university could never be laid back in terms of the user experience it may leave, and the UI designers were asked to leave a "bookmarkable first impression" in just 30 days with a content-rich template of 5000 site pages. The project needed management skills and technical expertise, along with consistent testing and requirement analysis, to execute and hand over the final deliverables.

Challenges
Leaving Digital Footprints for Dynamic Minds
Every physical entity in this contemporary era relies on having a digital identity that is easily accessible, identifiable, and communicable to the masses with just a click, and the education industry also doesn't stand alienated from this concept. Every mainstream university and accredited college relies on opening doors to aspiring young minds through a clickable "website" that leaves an experience rather than the textual flyers and brochures that can end up half-buried in a pile of pages.
Process
Revising the Former for a Seamless Digital Experience
An existential website that could not match the existing quality metrics of the world-renowned university was demanding keen attention from the university spokespersons, and they needed a digital conveyor that could conceive and carry the prestige and brand communication pitch perfectly, and they could find the scores matching in the profile of "Webandcrafts". The website was all set to get revamped, from the beginner's level to the expert level, with the technical expertise and user experience transformation service palette as extended by Webandcrafts.

Following a thorough process of requirement elicitation, a dynamic design process that spoke volumes about aesthetics and a compelling user experience that matched the brand ideals took place. Our versatile content team organised the content drafts that matched the design themes and created 5000 site pages with rich content layouts. A rigorous cycle of development was foreseen to meet the final delivery, and consistent testing cycles gave way to a seamless and well-collected digital brand identity. With collaborative communication and regular updates from the university stakeholders. The process was quick to complete and provided an impactful experience!
"The probability that a student will join a university after browsing the college website is high"
Technology
Speed Sprint Project Development With Technical Expertise
The entire website framework was meticulously designed, developed, and executed in order to communicate the brand essence proportionately with the principle of administrative compliance and the vibrance of campus life. The design blends the best of both worlds and uses the aesthetic balance to communicate the technical aspects and instructions of the course framework and the thriving energy of the youth.
We added technical nuances with the versatile, lightweight, and compact Strapi to restructure and rebuild the website's technical foundation. Faster rendering with a matchless user experience spoke to millions of prestigious brands in different age verticals, combining the young and dynamic, middle-aged parents, and the calculative administrative groups.
Impact
Wrapping up the Project With Flying Colours
The elephantine task was reduced to a "biteable" pie with collaborative communication, technical intelligence, and intensive testing, and the MDX website was live and running in a span of 30 days! Too many hands can "never" spoil the broth if there is a well-explained thought process behind the milestones that can contribute towards the successful accomplishment of the key milestones in the right time frame with purpose-oriented, directed efforts.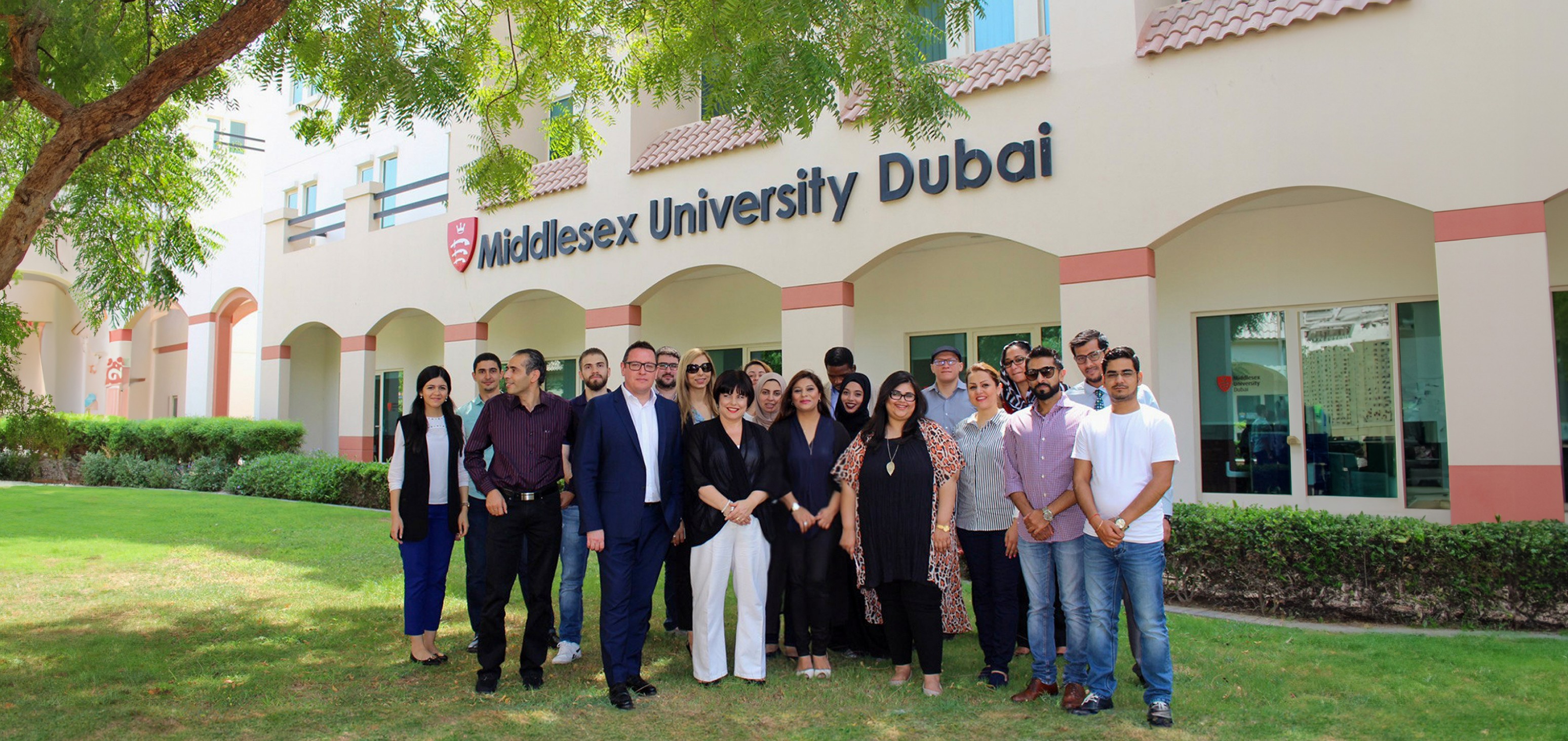 Middlesex University Dubai is a 5-star KHDA rated University with a reputation for innovation and excellence in teaching and research. Since its first UAE campus in Dubai Knowledge Park in 2005, Middlesex has been providing quality, affordable UK education to students from around the world. Known to be one of Dubai's largest UK universities for total student enrolments, with over 4,500 students from 118+ nationalities currently studying as members of a global family.